On this site I will be taking you on a journey on how to build a shed right from the start.
You might be building a shed for the very first time and you want to get a better understanding of how to undertake such a project, or you might be in the middle of building a shed, but want some extra tips and hints to make your shed spectacular.
Well then this series will help you no matter what you want to achieve.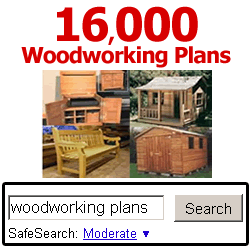 What I will be covering is:
Concrete Block Foundation
Concrete Pier Foundation
Concrete Slab Foundation
Most of us finally settle into a home that we are fully comfortable with. It has the number of bedrooms and bathrooms we want, but no matter how big it is, we always want or need extra storage space.
Attics and basements are fine to store extra clothing, furniture and Christmas decorations, but a separate outdoor building is the sensible solution to store gardening tools, lawn mowers, bicycles, camping gear, ladders, wood and so on.
So with this in mind it's not a matter of just building a shed, the key is to build the right shed, and this takes a little thought and planning which will determine which size and style of shed will suit your household situation.
You begin by asking yourself, what are you specifically going to use the shed for?
The first thing to consider is how the shed will be used and what you want to store in it. It's very easy to be tempted to just jump in and get some storage shed plans and start building your shed, or even purchasing one without thinking about the items to be stored.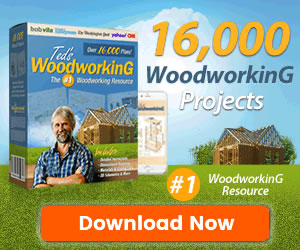 This can only lead to a cluttered mess because you may construct a shed that's too small for all the items you want to store. A shed should be a place that's well organised and all the items in the shed should be easy to get to.
Now that you have considered what you want to store in it, you have determine the size of the shed. Sheds range from 2ft to 4ft all the way up to 16 ft. by 20 ft. or even bigger. The best way to work out what size shed you require is by asking yourself some simple questions:
How much space do I have in my back yard?

Are their size restrictions imposed by the local building department, zoning board or homeowners association?

How far from the property line must the shed be built ?

Will you be storing long items such as a ladder or lumber?

How much money do you have to put into the shed?
A really good tip is to make a list of all the items you want to store in the shed, then measure the largest items and that will determine what size shed you need to consider building.

Another thing to consider is just because you have the available space to build the shed, doesn't mean you should build the largest shed possible. It has to fit in with the look and feel of your house and you don't want it overpowering your home and looking odd.
Another good tip is to look at building your shed to even number dimensions. Eg. 8 ft. by 10 ft., 10 ft by 12 ft. The reason for this is that common building materials such as lumber and plywood come in even numbered sizing. This will prevent you having to cut the materials to size and will reduce waste.
The next step is to contact your local building department and they will be able to tell you about the restrictions on the sheds minimum and maximum square footage as well as the maximum height. Also ask the building inspector for the documents you will need to apply for a building permit.
Shop For Individual Shed Plans 16,000 Woodworking Plans
So from here click on one of the links below to explore further how to build your dream shed and what things to consider:
Concrete Block Foundation
Concrete Pier Foundation
Concrete Slab Foundation
Best,
PS. After reading this, you may feel inspired to check out some shed plans, so you can start organizing to build your next shed. These are some of the best storage shed plans I have seen at such a reasonable price. So check them out now. Click here to purchase these quality shed plans now!