The thing to consider when Choosing a Site For Your Shed is at your local building and zoning departments. It's very important to find out if your storage shed will be allowed by zoning regulations and what specific restrictions apply to your property or location.
For example, zoning laws govern such things as the size and height of the shed and the percentage of your property it occupies, it's location, and position relative to your house, neighboring properties and so on.
On the building side of things, always ask if you need a permit to build your shed. In most cases you will then need to submit plan drawings as well as exactly how you intend to build the foundations of the shed as well as the materials you are going to use and how much you think it's going to cost.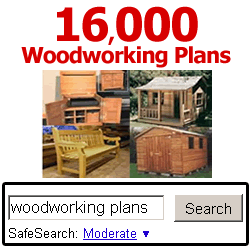 Once your project is approved, in some cases you may have to buy a permit to display on your property and also you may have to show your work at scheduled inspections.
Some zoning departments impose restrictions or require permits only on structures larger than 100, or even 120, square feet. Some just draw the line with the type of foundation you are going to use. In some areas sheds with concrete and pier foundations are seen as "permanent" and are therefore subject to a specific types of restrictions, while on the other hand, sheds on skids are seen as being able to be moved and so are considered temporary and be exempt from building codes.
Once you get the go ahead, the fun part starts, and this is where you can choose a spot in your garden for your new storage shed.
Here are a few things to keep on mind when choosing a spot for your new shed:
Soil & drainage:
This is a very important thing to consider as you want your foundation to last. Make sure you put your shed on solid soil, and also ensure that no water tends to settle there.
Access:
Ensure there is access for trucks, wheelbarrows, kids and so on.
Utility lines:
Before you get stuck into it, you don't want a disaster, so it's important to find out if water, gas, septic, and electrical lines run through your property. Often, local ordinances and utility companies require that lines are buried to a certain depth and records of their placement. Check with your local utility company if you suspect electrical wires may be buried close to where you may do any digging. Usually they will come out and verify if wires are present, and if so, where.
Setback requirements:
Most zoning laws say that all buildings, fences etc in a backyard must be set back a specific distance from the property line. This may range from 6″ to 3 feet or more.

Neighbors:
Always talk to your neighbors about your project, it's kind and courteous and they wont get annoyed with you if you make a lot of noise if you tell them in advance.
View from the house:
If you want to admire your new shed from the dinner table or if you don't just make sure you take that into consideration when you decide where you want to place your shed. Of course, if you were building a playhouse for your kids, you would want to be able to see it from the dinner table or lounge room.
Shop For Individual Shed Plans 16,000 Woodworking Plans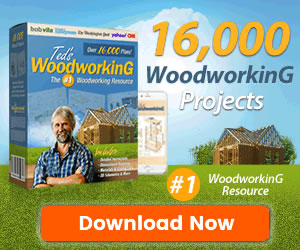 Sunlight:
Another important thing to consider is natural light. Sheds can benefit from sunlight making your sheds interior brighter and warmer.
To make the most of the sunlight a general rule is to face the shed so its longest side, preferably the side with windows if your shed has any, faces south. Just make sure to consider the sun's position at all times of the year and the shadows your shed might cast on surrounding areas, such as a garden or outdoor sitting area.

Best,
PS. After reading this, you may feel inspired to check out some shed plans, so you can start organizing to build your next shed. These are some of the best storage shed plans I have seen at such a reasonable price. So check them out now. Click here to purchase these quality shed plans now!